Invoking Blessings
The members of YMBA compassionately bestow blessings on inmate patients, staff and the general public by carrying out regular alms giving to Bhikkus and also to a group of mothers (Kirammawarunge Dane) and inmates of an elders' home as annual events.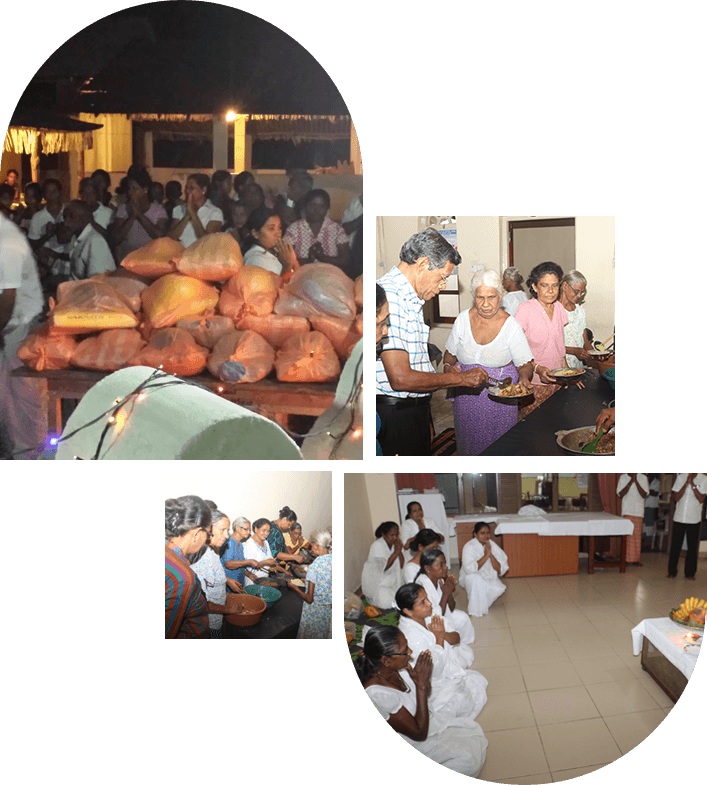 Cultivation of in-depth concentration
One can rediscover mindfulness that has gone amiss and find you're the inner calmness by practicing the right way of meditation under the guidance of an experienced and knowledgeable Bhikkus.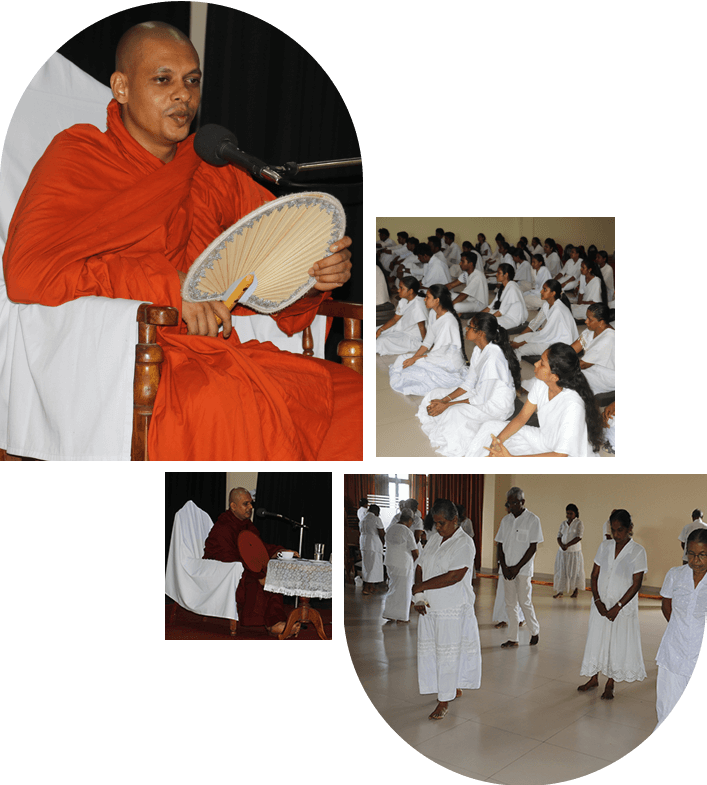 Helping the sick is also a priority
We provide comfortable lodgings, food and other essential facilities including the provision of prescribed drugs when requested, to cancer patients who report to Apeksha Hospital for outdoor treatment.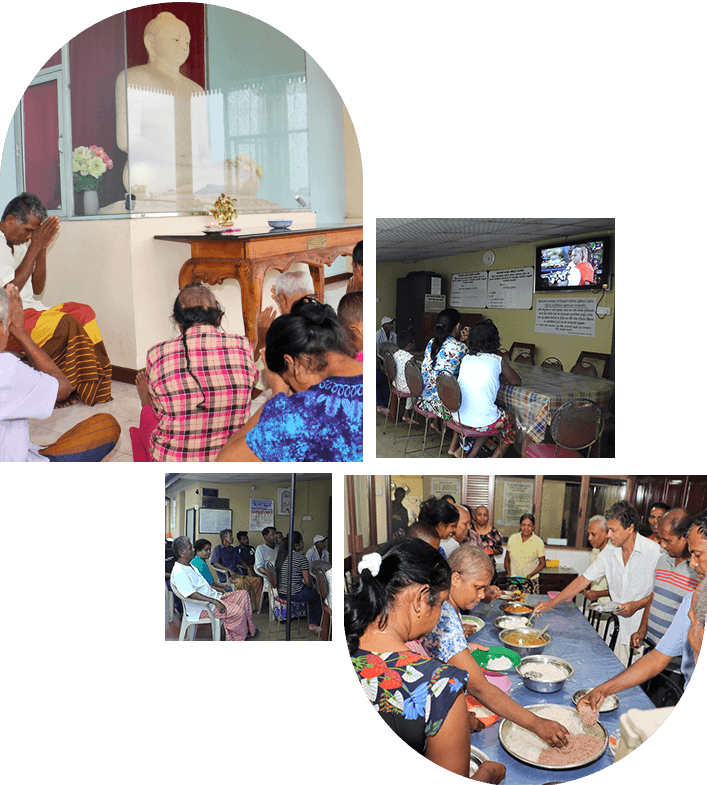 Donation of Blood
Annual blood donation campaign is conducted in July, to assist the Blood Bank of Apeksha Hospital to augment their blood supply kept for emergencies.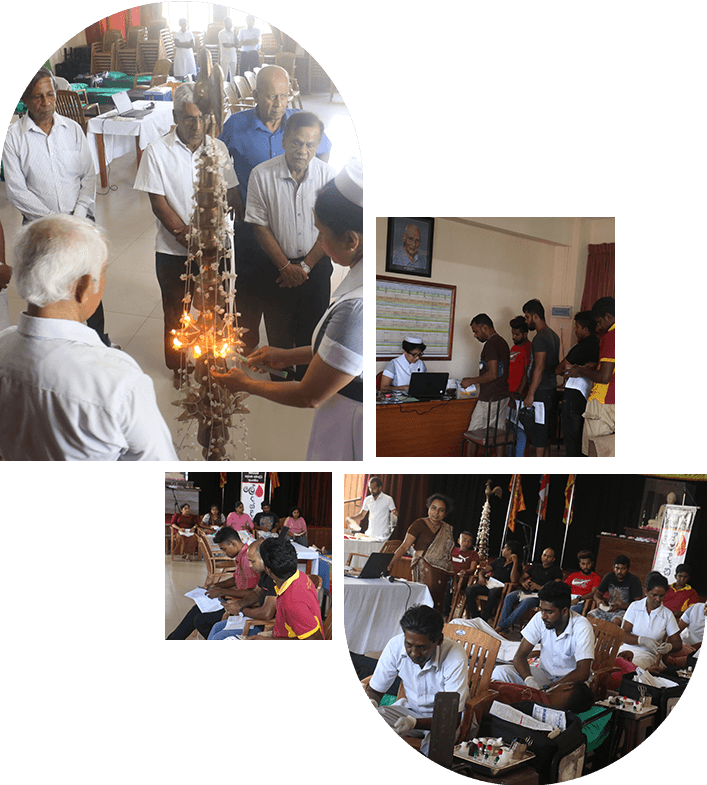 Educating the Young Spirits
The Association assists needy children in their education to achieve a good status in the society, With this objective, YMBA offers scholarships to Ordinary Level and Advanced Level students.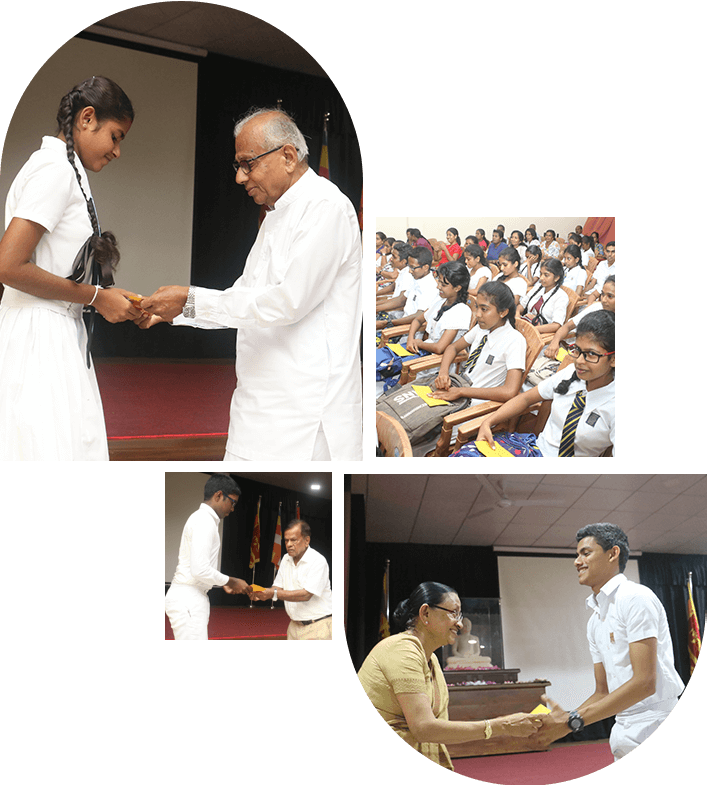 Empowering the Youth
Facilitating the under privileged school leavers the opportunity to follow a 6 months Software Development IT course followed by practical training.